Mexico Remains a Top Spring Break Location →
Christmas Posadas in Oaxaca
One of my favorite Mexican Christmas traditions is Las Posadas. In this tradition, the biblical passage in which Mary and Joseph search for shelter in Bethlehem is re-enacted each evening for the nine nights leading up to Christmas. In my neighborhood, a posada is held on a different street each night. One family will host the posada at their home, but everyone who lives on the street is invited...
Oaxacan Handicrafts and Folk Art
A piece by Angélica Vásquez of Santa Maria Atzompa, Oaxaca Oaxaca is known for the variety and beauty of its handicrafts. Oaxaca's diversity is reflected in its popular art: pottery, woodcarving, weaving, basketry, candle making, embroidery, and many more crafts are practiced here. Collectors from all over the world come to Oaxaca to purchase the folk art created by skilled Oaxacan artisans. ...
Monte Alban: Capital of Zapotec Civilization
Monte Alban is one of my favorite places in the world. Located on a mountaintop some 4 miles to the southwest of Oaxaca City, this archaeological site, along with the historical center of Oaxaca City, was listed as a UNESCO World Heritage site in 1987. This ancient place is less well known than some of Mexico's other archaeological zones, such as Chichen Itzá and Teotihuacan, but no less...
Making Memories in the Riviera Maya
A few months ago, as my mom was planning her yearly trip to Oaxaca to visit me and my family, she suggested that we travel to some other place in Mexico for a portion of her trip - she's visited Oaxaca almost every year since I moved here and thought it might be fun to get to know more of Mexico. I realized that this "Mexico expert" has been remiss in her duties! It was high time I introduced my...
Affordable Healthcare Options Abound in Mexico
In the past few years Mexico has made great strides toward its goal of universal health care coverage. As Mexico tackles making health care accessible to all its citizens, expats and visitors are attracted by the variety and affordable costs of medical services and prescription drugs in Mexico. Some retire to Mexico to enjoy a more laid-back lifestyle while taking advantage of the affordable...
2 tags
Mexico City Hosts the World at FITA
I recently returned from a whirlwind four-day trip to Mexico City where I attended the second annual International Tourism Fair of the Americas (FITA). The Mexico City government invited me, along with members of the press from throughout Mexico and the world, to attend this prestigious event as well as to enjoy a small sampling of what one of the most exciting cities in the world has to offer. ...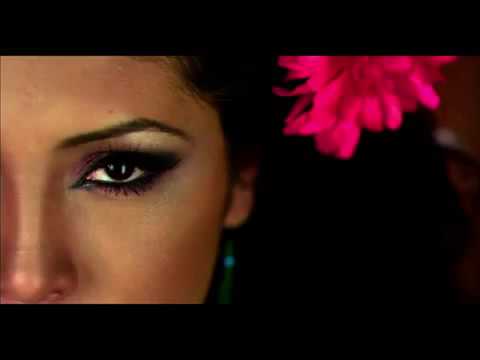 1 tag
Mexico Today Social Magazine
The newly launched Mexico Today Social Magazine on Facebook profiles stories and submissions from leading Mexico bloggers and influencers, including the 24 Mexico Today Ambassadors. This innovative tactic pushes the envelope of what is possible on Facebook, leveraging community participation from fans to produce a dynamic and evolving, socially-curated online publication. The intent is to create...
2 tags
Santo Domingo Church and Cultural Center in Oaxaca
Oaxaca is well known for its gastronomy, archaeological sites, fiestas, and handicrafts, but many visitors are surprised by Oaxaca's impressive colonial architecture. Oaxaca's cathedral, La Soledad church, and the Santo Domingo church and former convent are all excellent examples of Oaxacan religious architecture from the colonial period, but Santo Domingo is the most outstanding....
1 tag
Enjoying Mexico's Natural Areas
Mexico is among the world's top five most biodiverse countries. This phenomenal biodiversity is due to Mexico's highly varied topography and its geographic situation — it's located where the Nearctic and Neotropical ecozones meet, so it has species which are endemic to both zones. Accordingly, there is also a huge array of ecosystems in Mexico. You'll find wetlands,...
3 tags
Guelaguetza: Celebrating Oaxacan Culture
Living in Oaxaca I have had the opportunity to witness many of Oaxaca's cultural expressions and the Guelaguetza is one of the liveliest and most joyful of them. The Guelaguetza is a festival which is celebrated in Oaxaca in the month of July, but the meaning of "Guelaguetza" goes far beyond the actual festival. The true meaning of Guelaguetza has to do with the members of a...
1 tag
Mexico for Families: Reasons to Travel to Mexico...
Mexico is an excellent destination for a vacation or extended stay for families with children of all ages. A visit to Mexico can expand children's horizons: they'll be introduced to a different culture, language, and beautiful landscapes, and they'll have a great time as well. Mexican culture is extremely child-friendly, and people are very welcoming of families with children,...
1 tag
Huatulco: Green Destination
Huatulco has been one of my favorite beach destinations since my first visit in 1997. Since then, several of the large resorts have changed name and ownership, there are new paved roads, hotels, shops, and tourist amenities, but the area maintains a laid-back feel, the beaches are as clean and beautiful as before, and the natural areas surrounding the resort development are just as lush and...